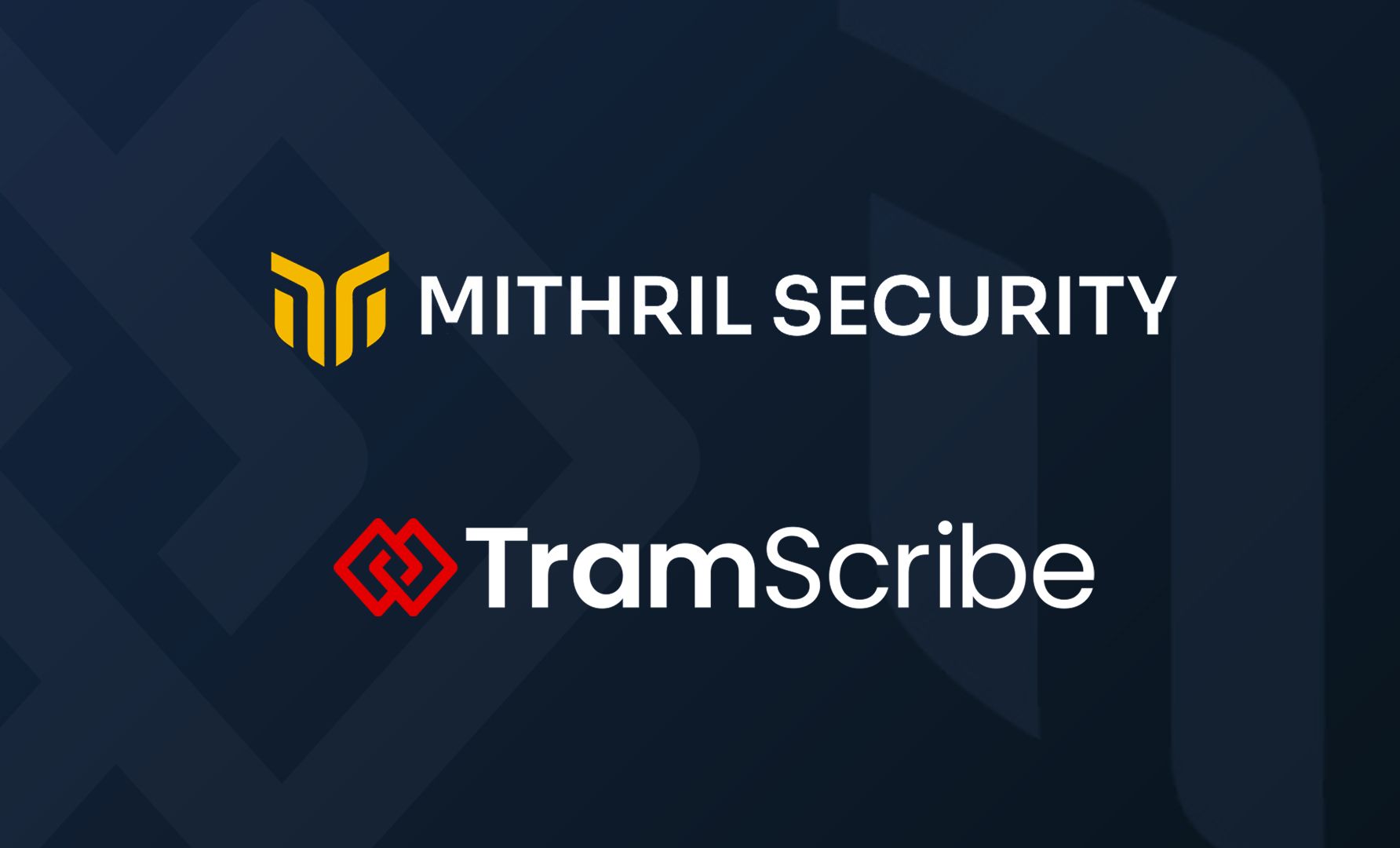 Mithril x Tramscribe: Confidential LLMs for medical voice notes analysis
How we partnered with Tramscribe to leverage LLMs deal with Medical voice notes analysis
In the rapidly evolving landscape of healthcare, time is a precious resource. Administrative tasks, though necessary, often consume a significant portion of a clinician's day, reducing the time available for patient care. Recognizing this challenge, Tramscribe, an innovative startup, has set out on a mission to help healthcare professionals reclaim valuable hours.
To achieve this goal, they aim to develop an AI-driven solution that leverages Large Language Models (LLMs), while maintaining a strong commitment to data privacy. However, a significant challenge they faced was ensuring this data privacy when sent to LLMs.
This is why NHS started investigating how to deploy "confidential AI inference" and then discovered Mithril Security.
A Strategic Collaboration
Tramscribe opted to collaborate with Mithril Security due to our distinctive competency in integrating high-level AI technology with the most stringent data privacy safeguards. Our flagship product, BlindBox, perfectly dovetailed with Tramscribe's ambitious vision. By utilizing BlindBox, Tramscribe was able to harness the transformative power of AI, deploying sophisticated language models on a Public Cloud without ever compromising on stringent data privacy standards.
The Tech Behind the Scenes
BlindBox is the new product Mithil Security leveraged for this collaboration. It enabled Tramscribe to deploy two advanced open-source AI models - Whisper from OpenAI for speech-to-text transcription and Pythia from TogetherComputer for medical note structuring - on a Public Cloud. With its powerful data protection capabilities, BlindBox ensures end-to-end data protection, enabling Tramscribe to guarantee that patient data remains protected and is not even accessible by Tramscribe themselves.
Impactful Results
The collaboration between Mithril Security and Tramscribe has provided NHS clinicians with a vital tool to save valuable time, underpinned by our commitment to data privacy.
This use case illustrates the potential of leveraging AI through Confidential Computing technology. We're very proud to have contributed to this transformative journey. We look forward to further serving the healthcare industry with our privacy-focused technology solutions.
Want to turn your SaaS into a zero-trust solution?
Image credits: Edgar Huneau
Join the newsletter to receive the latest updates in your inbox.