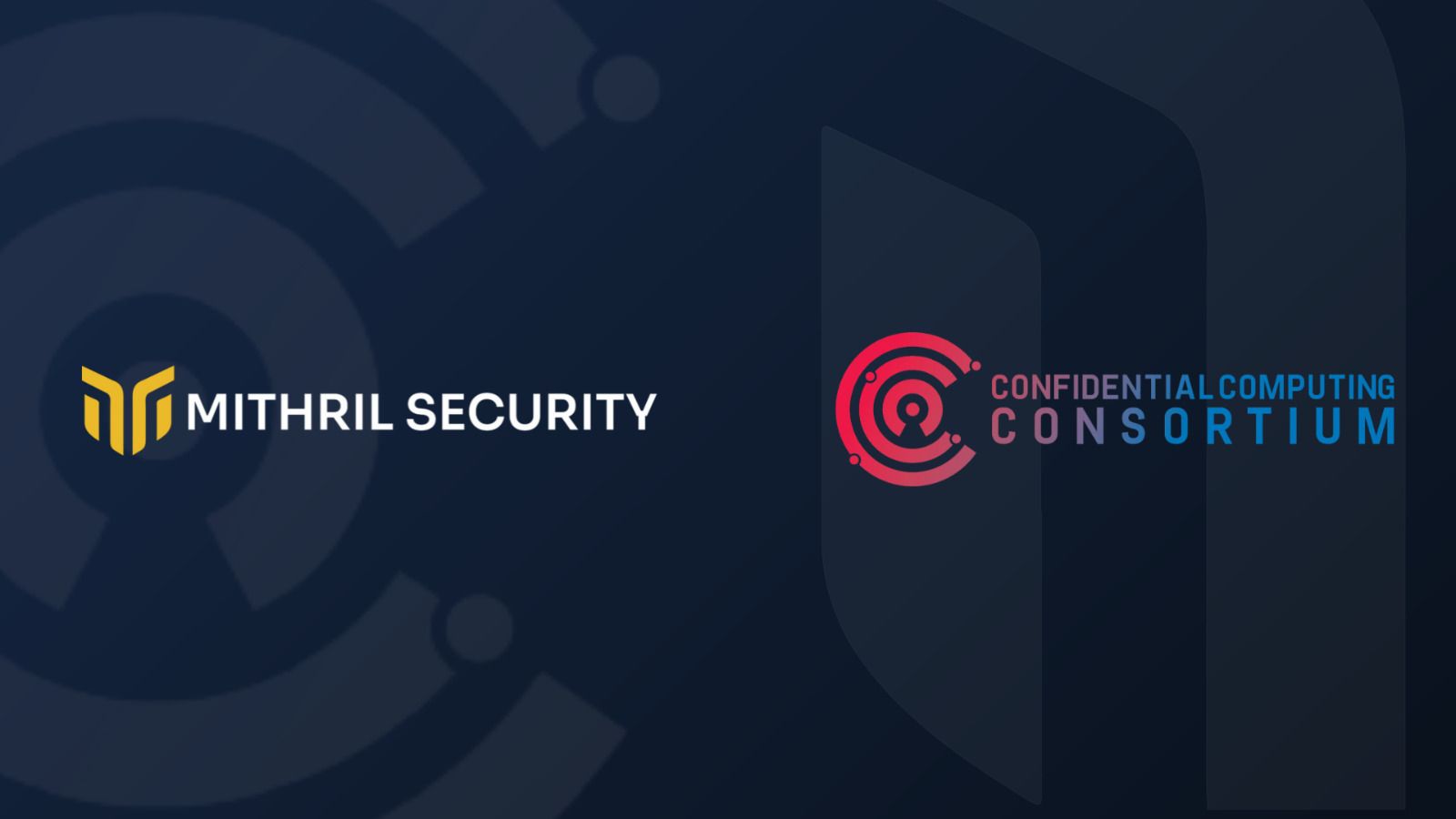 Mithril Security joins the Confidential Computing Consortium
Mithril Security joins the Confidential Computing Consortium to accelerate open-source privacy friendly AI
Mithril Security is proud to announce we are joining the Confidential Computing Consortium (CCC). The CCC is a community project, associated with the Linux Foundation, whose goal is to promote the adoption of confidential computing. Great companies such as Microsoft, Google, Intel, AMD, and Nvidia are already helping this community grow, and we are proud to join them.
The CCC has already greatly contributed to our field, for instance with White papers to define what confidential computing is, what is the threat model, and what are its benefits, and Webinars on key projects and concepts.
By joining the CCC, our objective is to foster the democratization of confidential computing and benefit from this joint effort to provide more educational content at scale and help define standards.
Being open is a key value at Mithril Security, as our main product, BlindAI, an AI deployment solution using secure enclaves, such as Intel SGX, is open-source with an Apache 2.0 license. We have open-sourced our Python client with a fully functional attested TLS, and our inference server inside an enclave.
We have been pushing educational content with articles like the Confidential Computing explained series, and how to deploy state-of-the-art AI models with privacy, such as Wav2vec2 for speech recognition or COVID-Net for medical image analysis.
It is therefore a great opportunity for us to collaborate on democratizing confidential computing, in order to answer the security and privacy challenges we face today.
To conclude, we would like to thank Stephen Walli, Chairman of the CCC for his quote on Mithril Security joining the Consortium:
"We are pleased to welcome Mithril Security to the Confidential Computing Consortium family," said Stephen Walli, Governing Board Chair, Confidential Computing Consortium. "We look forward to their involvement in Consortium activities and advancing our common goal of promoting the widespread use of hardware-based trusted execution environments."
About the Confidential Computing Consortium
Established in 2019, the Confidential Computing Consortium brings together hardware vendors, cloud providers, developers, open source experts, and academics to accelerate the confidential computing market; influence technical and regulatory standards; build open source tools that provide the right environment for TEE development' and host industry outreach and education initiatives. It aims to address computational trust and security for data in use, enabling encrypted data to be processed in memory without exposing it to the rest of the system, reducing exposure to sensitive data, and providing greater control and transparency for users. For more information, please visit: https://confidentialcomputing.io
Wanna turn your SaaS into a zero-trust solution?
Join the newsletter to receive the latest updates in your inbox.